Welcome to Larsen's Apple Barn … An Apple Hill™ Original!
Founded by the Larsen family in the 1860's, we're the longest family-owned Apple Hill™ farm. You'll find over 20 varieties of apples picked right here on our ranch.  We also have a wonderful array of pears, grapes, dried fruits, juices and more. In addition, our Bake Shop is full of piping hot apple and other specialty pies, turnovers, dumplings and so much more.  Just the smell will overwhelm you!  Enjoy lunch from our deli on your way to touring the unique Larsen Family Museum. When you're done, take a tumble in our expansive grass-covered park with its picturesque waterfalls, ancient apple trees, arching bridges and adventure around every corner.  We're truly a place for the whole family.  Stop by and find out why!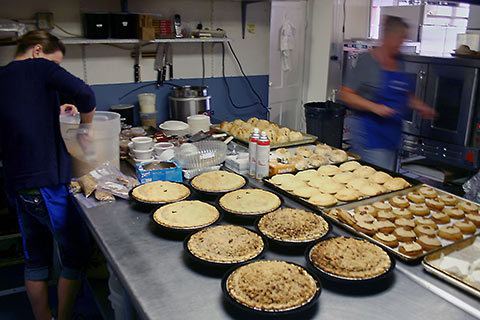 Our Bake Shop is truly one of the best in Apple Hill !  We offer apple pie, turnovers, dumplings, and just about every other kind of apple treat you can think of.  In addition, we also offer caramel covered marshmallows and apples.  Stop on by.  Your taste buds will thank you!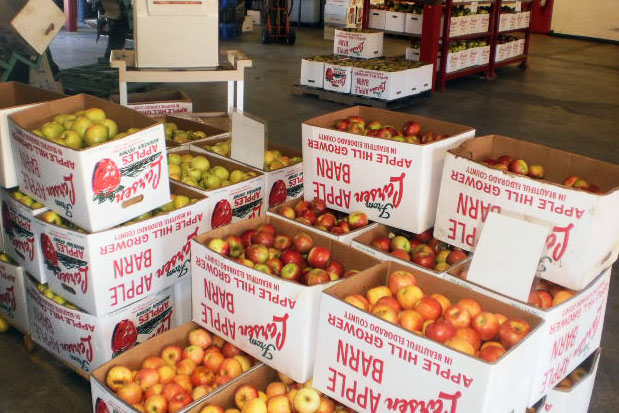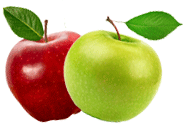 We grow a huge variety of apples and other fruit!  Come enjoy our Golden Delicious, Jonagold, Fugi, Jonathan, Honeycrisp, & Mutsu Apples to name a few… or our Peaches, Nectarines, Grapes and Pears.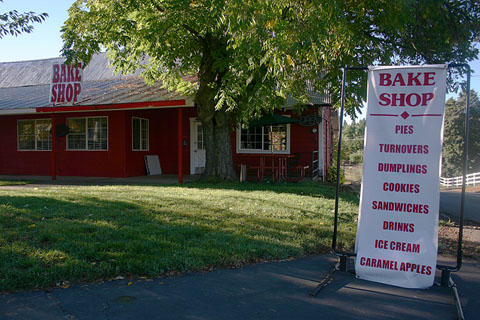 We've got your hunger covered!  Stop by our deli and enjoy a wonderful sandwich, hot dog, burger, chips … plus an ice cold soda.  We make everything fresh!  Add a warm slice of apple pie for desert and you're ready to head across to the Family Park for a memorable picnic lunch!
Stroll The Apple Hill Museum